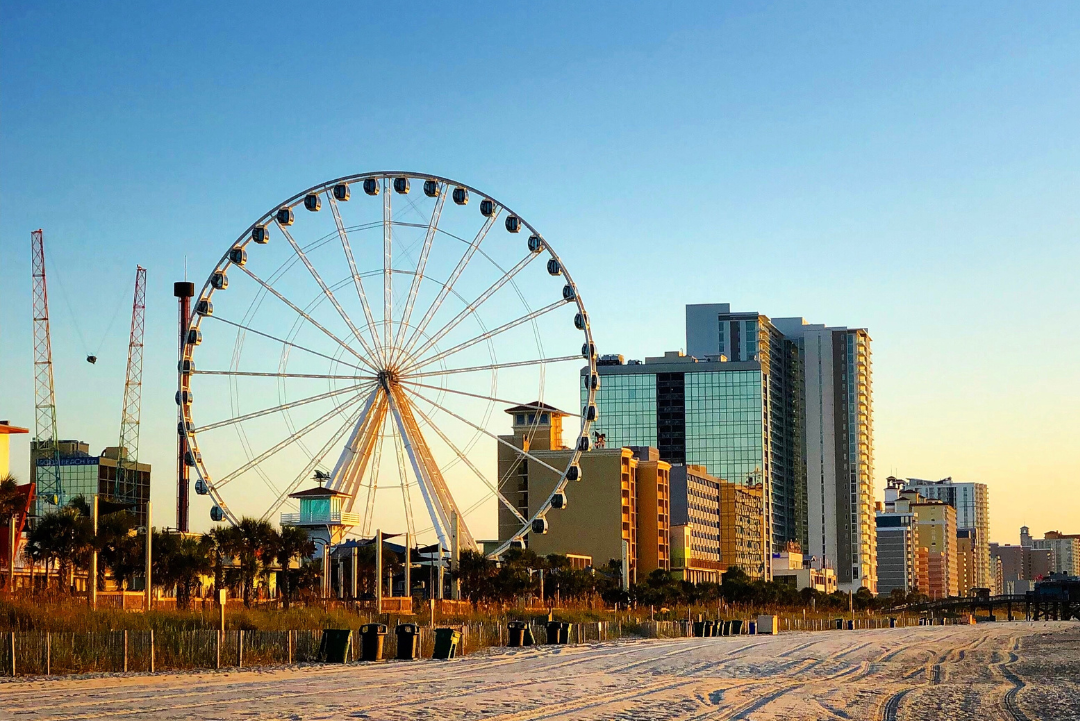 10 things to do in Myrtle Beach in October
October is a great time to visit Myrtle Beach, South Carolina. The weather is mild, the crowds are smaller, and there are plenty of fun things to do for all ages. Here are 10 ideas to get you started:
Visit the beach. Of course, no trip to Myrtle Beach would be complete without a visit to the beach. In October, the water is still warm enough for swimming, and the sand is perfect for building sandcastles and playing frisbee.
Explore Broadway at the Beach. Broadway at the Beach is a 350-acre entertainment complex with something for everyone. There are shops, restaurants, attractions, and live shows. Some of the popular attractions include Ripley's Aquarium, WonderWorks, and The Hangout.
Attend a festival. Myrtle Beach hosts a number of festivals throughout the year, and October is no exception. Some of the popular festivals include the Harvest Home Weekend Festival, the Little River ShrimpFest, and the Myrtle Beach Jazz Festival.
Play golf. Myrtle Beach is known as the "Golf Capital of the World," and there are over 70 golf courses to choose from. Whether you're a beginner or a seasoned pro, you're sure to find a course that's perfect for you. 
Go fishing. Myrtle Beach is a great place to go fishing, both from the shore and from a boat. You can catch a variety of fish, including flounder, trout, and redfish.
Visit a water park. Even though it's October, the weather in Myrtle Beach is still warm enough to enjoy a water park. There are several water parks to choose from, including Myrtle Waves Water Park and Splashes Oceanfront Water Park.
Go mini-golfing. Myrtle Beach is also known for its mini-golf courses. There are over 50 mini-golf courses to choose from, all with different themes and challenges.
Visit the Brookgreen Gardens. Brookgreen Gardens is a 9,100-acre sculpture garden and wildlife preserve. There are over 2,000 sculptures on display, as well as a variety of animals, including alligators, turtles, and birds.
Take a boat tour. There are a number of boat tours available in Myrtle Beach. You can take a dolphin watching tour, a fishing charter, or a sightseeing tour of the coastline.
Visit the Myrtle Beach State Park. The Myrtle Beach State Park is a 310-acre park with a variety of activities to enjoy. There are hiking trails, a fishing pier, a campground, and a beach.
No matter what you're interested in doing, you're sure to find something to enjoy in Myrtle Beach in October.