Book your vacation rental
Recommended properties
---
---
Accommodations were updated and clean. Great location and company provided useful information via text messages of the area. Would definitely stay

...

here again.

read more
Todd Adamski
11:29 28 Mar 23
Great location nice people on staff very friendly. Indoor pool and Hot Tub need a lot of work and care, our unit 23A could use new couch and love

...

seat other than that great stay

read more
Daniel Fitzgerald
23:44 27 Mar 23
Beautiful condo with every convenience we could ask for! Impeccably clean, comfortable, and spacious. Check in/office team we're quickly responsive

...

and very helpful.Close to the most beautiful beach, and we also used the super-clean on-site pool and ate at House's place twice. So good.Booking again for our next vacation!

read more
Sam Heckle
22:59 27 Mar 23
The process was smooth, wish the emails and text prior to arrival were accurate. Those say you must check in at the community room but following

...

email response say that we don't have to do that. Plus the emails and text stated they would send the access code 1-3 but when asked the people at the community room it was 1-4a-Nice clean rooms - could use a little spackle and paint - would rent again

read more
Chris Urbaniak
21:38 27 Mar 23
Our golf group had an excellent time! We have used this place before and will again!
Adrian Edwards
20:46 22 Mar 23
We visited Sea Trail for the month of February. The place we rented in The Champions worked out well for our needs. I would definitely rent there

...

again. Alot of friendly people!!

read more
Tina Tunno
13:41 21 Mar 23
Sea Trail is a beautiful place to stay and enjoy a round of golf or two. We had zero issues with the rooms and check in was a breeze. Definitely

...

would stay again. I only wish we had been more aware of the laundry policy as in needing to wash your towels or reuse daily.

read more
Jeff Rymer
14:30 14 Mar 23
We really enjoyed our stay at the Bali Bay resort condoIt was very clean, the ocean front view was fantasticI recommend anyone to stay at this

...

resort..looking forward to stay at the same resort

read more
Jack Kaakahdjian
20:36 13 Mar 23
Wow . Bali bay is an Amazing place . My family of 9 loved the space and kitchen . Amazing view . Everything was super clean and updated !
Love The Glens, great condos, great location for me. Not crowded and bunched up like central Myrtle Beach
Mike Elias
18:04 07 Mar 23
Our group had an absolute amazing time . Condo was clean and inviting
Mick Usuka
21:34 06 Mar 23
Great location. Could have used a toaster.Laminate floors could have been cleaned.Overall, very happy.
Everything was fine based on our needs. 4 bedrooms with 2 beds each and 4 bathrooms for 8 guys was good. We had two similar condos within 50 yards of

...

each other for our group of 16. Hopefully we can do that every year moving forward. We have stayed other places that offer daily housekeeping, but it's not a big deal that we don't have it we all adapt. We washed towels a few times using the washer and dryer provided.We will stay again.

read more
Randy Highlands
13:17 06 Mar 23
Sea Trails Resort is lovely . Fantastic location, accommodating staff, and great amenities. Club Villa Townhouse was very spacious and bright. We

...

really enjoyed our stay at Sea trail Club Villa 20A and will be back.

read more
Màrtin Weaver
18:17 25 Feb 23
Loved our stay at Unit 20A on Clubhouse Road...the place was clean and layout is great...we had a group of 10 and everyone was comfortable...the unit

...

exceeded our expectations...

read more
Kevin Livelsberger
14:58 17 Jan 23
Great communication from Affordable Large Properties. The house was great! Very clean and well stocked kitchen with all the items we needed. Would

...

definitely use ALP again and hope to stay at the same property next year.

read more
Jill Palmer
15:49 03 Jan 23
Loads of space for a large group. Property is well equiped but could use a little tlc ie. there were no wine glasses. Overall friendly staff who were

...

quick to respond with any questions we had. Would definitely stay again.

read more
Konrad Cimermanis
18:16 07 Dec 22
We loved this condo! It was very quiet and comfortable. Easy check in and check out.
Toni Garland
19:14 05 Dec 22
It was nice, clean and safe great location
tasha garcia
22:26 28 Nov 22
Everything was great ! place was clean.Communication with rental company was great .Had door code sent prior to check in.Was sent a list of local

...

events, on site amenities you name it. Needed to contact them for 2 minor issues was contacted back immediately. Ive rented at Sea trail before .We bought property here we love it so much.

read more
Joseph Mango
21:09 28 Nov 22
The four bedroom condo was perfect for 4 guys visiting Myrtle Beach for golf. It was clean, spacious and good for relaxing at the end of the

...

day.The bathrooms and kitchen were in good shape. I would recommend the Villas for a well priced stay.

read more
Daniel Flynn
22:13 07 Nov 22
Great Service. I highly recommend ALP. Easy check in and out. Our unit was super clean and we had no issues.
G Valiquette
20:18 02 Nov 22
Had a great golf trip. Always enjoy staying and playing at Sea Trail !!
William Shumate
21:28 01 Nov 22
Myrtle Beach Villas 2 unit 303 B worked out great for our group of 8. The hot tub was a plus after 36 holes of golf each day. Check in/check out was

...

simple and they were always available to answer any questions we had. Would definitely recommend for your next golf trip to Myrtle Beach.

read more
Anthony Rocchio
16:38 31 Oct 22
Everything was smooth from check-in to check out. The unit was exactly what we were looking for and super convenient to everything. I would

...

definitely book again!

read more
Chris Le Tissier
22:18 29 Oct 22
Unit was clean and well maintained. Water was off for one full day but the manager did provide another unit for us to shower in. Over all I felt they

...

addressed the problem the best way they could.

read more
Steve Edwards
12:27 26 Oct 22
Super room, super location, well worth the money, we will stay again! Great service start to finish!
Bill Bartels
00:15 26 Oct 22
Seatrail was great. Our room was very convenient to the golf courses and the Byrd and Jones clubhouse has great staff and even better food!The staff

...

at Seatrail was very accommodating for my last minute broken leg. They quickly changed my room to one with elevator access so I could enjoy my stay.We are already booking for next year!!

read more
Chuck Waite
21:52 19 Oct 22
Always enjoy a stay in Sea Trail and Sunset beach. Unit is great(3107 Royal Poste). Clean, neat, simple, ground level, quiet and close to amenities.

...

Can't wait to return

read more
beth sottung
21:07 17 Oct 22
Great location and great accomodations for a guys golf trip.
Matthew Weiss
21:02 17 Oct 22
Dealing with Affordable Large Properties was great. Check in / Check Out, was simple, everything was communicated in a timely manner. If this review

...

is for Affordable Large Properties they get 5 stars. The unit we rented at Ocean Blue 303 does not get 5 stars, I would give the unit a 3 star. Very Uncomfortable furniture and a poorly stocked kitchen were the main reasons the unit was not up to par. Other than that, it was good.

read more
Mike Russo
18:07 12 Oct 22
another great time had by all. God willing see you next year.
Silvio Martinez
00:34 04 Oct 22
Ocean Blue 1002 in Myrtle Beach is fabulous. I used VRBO (Coastline Resorts-Afforable Large Properties handled the reservation.) The process was easy

...

and efficient. I chose 1002 because it had a leather recliner, wood flooring in the living and dining areas, a bathroom jacuzzi, a large balcony open on both sides which provides a better breeze. The view was terrific and the unit was very clean. Assigned parking was very useful.

read more
Linda Parker
22:47 02 Oct 22
We shared a highly memorable week in our condo. It was clean, well maintained, and offered a beautiful view of the ocean.
Cody Beaver
20:53 30 Sep 22
Had a great vacation! Condo is perfect, but if I would have one change it would be the 10 digit code to get in the unit. Far too many numbers to

...

remember after a day at the beach!

read more
Tracy Germanoski
10:49 27 Sep 22
Lovely property overall. Plenty of room for our group. Kitchen could have used a few more items like potholders and extra towels/dishcloths. Staff

...

was friendly and attentive at keeping the property clean and safe. Parking is tight and we did have to pay to park our 3rd vehicle in garage next door. Conveniently located near the airport and lovely Market Commons area. We would stay here again.

read more
Jennifer Chaffin
00:12 27 Sep 22
Stayed at the Glens for four nights Sept 21 - 24 with 8 golfers in two 2-bedroom units. 2 bathrooms per unit. Very nice - pool nearby, kitchen area

...

well-appointed and had everything. Bedrooms had 1 single and 1 double.Worked for us.Community grilles on-site.Had one issue with one key code not working and resolved in about 2 minutes - service was EXCELLENT. A person showed up at unit in literally a minute and gave us a new code.Only minor annoyance - bathroom towels. Supplied 3 "bath towels" and washclothes per bathroom. Bath towels small - not sure sufficient size for my granddaughter. Who is five.

read more
Peter Steinheuser
18:09 26 Sep 22
We had a great time at Sea Trail Resort, the golf was great each day and the villa was spacious and clean. The group is already talking about a

...

return trip in the spring.

read more
John Taylor
17:20 26 Sep 22
We recently stayed in Unit 301, Ocean Blue Resort. This spacious, cleanly five bedroom ocean front condo was perfect for our family. It is well

...

stocked from kitchen essentials to beach toys and family board games. My only suggestion would be for the facility amenities to be upgraded, such as pool and jacuzzi areas. In closing, we would definitely return to this unit!!!

read more
Sharronne Bryant
17:10 19 Sep 22
Everything was wonderful, clean spacious and location and all!!
Sandra Connor
16:33 19 Sep 22
Unit 303B was great! It handled all 8 guys with ease. In general the Myrtle Villa II property is nice but the noise of the common pool areas and

...

the street can be intrusive. The unit was very clean upon arrival and everything worked great! We would stay again.

read more
Thomas Dolan
13:24 19 Sep 22
The rooms were very clean when we arrived. There were plenty of items in the condo that made our stay feel like being at home. The location was

...

awesome as we were a short drive to the beach. It's also a fairly easy drive to get to places like Myrtle Beach if you wanted to go there for the day for fun. The pools were clean and refreshing. The restaurant at the activity center rivaled any restaurant around. It was seriously one of our best meals. This was our first time staying at here and we will be staying here again in the future. Sunset Beach is by far one of the nicest beaches I've ever been to. I highly recommend.

read more
Mike Charles
18:56 16 Sep 22
Our villa was fantastic! We had an awesome time there. It is great when you can put 16 women in one place and none of them complained about a single

...

thing 🙂

read more
Patsy Barnhardt
20:15 12 Sep 22
Very comfortable place, the mini-suite layout of the second room really adds a lot of character and space. Carpet and furniture are all updated and

...

clean.Only small downside is that there is a swimming pool right across the parking lot from the building, yet it was not available to renters (owners only). The kids ran to it the first day but walked back disappointed after they ran into a locked gate.

read more
Cesar Calix
12:51 02 Sep 22
This is our 2nd time and everything is simply perfect
Christine TranThuyCo
21:41 31 Aug 22
I was happy with the customer service and the condition of the facility, as well.
Zerihun Abate
13:17 30 Aug 22
BEAUTIFUL COTTAGE!!! ROOMY ENOUGH WE HAD 2 FAMILIES A TON OF TEENAGERS THE POOL WAS NEVER CROWDED, WE WAS ABLE TO OVER LOOK THE BALCONY TO THE POOL

...

AND THE VIEW. THE BEACH IS ACROSS THE STREET IN WALKING DISTANCE, HOME WAS VERY CLEAN, VERY NEAT, ONLY THIING THAT DID NOT WORK WAS THE ELECTRIC CAN OPENER. BUT OVERALL VERY HAPPY WILL BOOK AGAIN 🙂

read more
samantha ciafardini
20:39 29 Aug 22
This condo was perfect for our family of 9! We stayed at Ocean Blue 1002. Very clean and beautiful ocean views! If you bring children be aware of the

...

wristbands….a $50 charge if you lose one is a bit steep I think but luckily we didn't lose any. The pool area is closed at 10 so no late swimming. The dishwasher is not secured to the countertop so also watch out for that but all in all we had a wonderful stay and enjoyed our time. One more thing…be extremely cautious in this parking garage, very tight quarters!

read more
Sarah Workman
00:27 25 Aug 22
Clean and spacious with cute decor.Enough room for 4 adults and 3 small children.Great kitchen Amenities.Pppl and restaurant were awesome!
Kathleen Campbell
17:53 23 Aug 22
Perfect location. Had a great visit and a clean and comfortable place to stay. Would recommend and stay again.
Phillip Baka
00:14 23 Aug 22
Great place. Really clean and good location. Would rent again in the future.
Kevin Lovelace
19:50 22 Aug 22
This property was amazing! We had 8 people in our family group so the 5 bedrooms worked out perfectly. The place was clean, beautifully decorated

...

and comfortable. It had an open kitchen living room and dining room with the large balcony ocean-front view. There were two refrigerators which worked out great! The walk-out to the beach was perfect. The lifeguard station was right there which made me feel safe with the kids. We certainly enjoyed the place and felt safe there! I would highly recommend this rental 301 at Ocean Blue! We had got there around 1pm. Scott the property manager was welcoming and said we could use the pool or beach until our condo was ready at 4pm. Can't wait to go back!

read more
Carol Mahar
17:25 22 Aug 22
The house was roomy, close to the beach, stores, and attractions. There was enough parking for 3 cars and two balconies. Only a couple of minor

...

things to consider. The mattress on the first floor bedroom needs replaced, the handles on doors of the balcony stick and likely need replaced and the dryer doesn't work well at all (multiple >3 cycles to dry clothes). Overall 4.5 out 5 would revisit.We thoroughly enjoyed our stay and the minor things are more suggestive.

read more
Kelly Mains
16:33 22 Aug 22
We rented through VRBO. The condo was very lovely and very close to a pool. We loved our stay. But it was on the 3rd level of the building. No

...

elevator access. We would have preferred a condo with easier access.

read more
Barb Whetstsone
21:44 16 Aug 22
This place was very clean and had everything we need. Very peaceful and quiet. We enjoyed it and will be using it again.
deborah miller
17:46 16 Aug 22
The condo was very spacious with ample beds but they could have let us know before our arrival that they do not provide any soaps, shampoos, lotions

...

etc so we could have carried then or stopped on the way to buy them. Also no hand towels are provided at all, it's 12 bath towels and wash cloths. The condo can sleep almost 15-17 guests but they provide only 12 towels which does not make sense. Once extra towels and toiletries were bought, the stay went well!

read more
Absolutely loved our experienceBeautiful place to stay and would happily return
Leslie Riedel
16:39 08 Aug 22
We absolutely loved this resort. Our kids continue to ask when we are going back! We stayed here with our family and another family. We stayed in

...

unit 17D (Lower Level) and also had the mini suite. We had our elderly grandparents over for a dinner and they were still comfortable! We are already considering booking for next year because it was perfect for our family. So much space. Loved how the bathrooms were in the room. Cleanest place I've ever rented, seriously! You guys are doing a GREAT job!!The resort is so cute and perfect for kids. Lots of walking/biking space! Bring the kids a scooter or bike! They have a library and little chapel you can go to have quiet time and pray. Probably my favorite place I've ever stayed!

read more
Karla Bryant
18:17 04 Aug 22
Our condo definitely needed some TLC. One of the hairdryers was broken; the top rack of the dishwasher was broken; the glass tabletop was not

...

attached, posing a safety hazard; and there were holes in the screen on the porch. Also, the beds were advertised as queen beds. They were definitely not! Though the unit slept 8, only 6 towels were provided and no hand towels. We really enjoyed the pool and hot tub, but really wished they would have been open later than 8:00. Also, the Tiki bar at the pool was never open all week long. Overall, it is a nice resort and we would probably stay again, but would try to get a unit closer to the pool/activity center.

read more
Courtney Walters
01:35 03 Aug 22
Grate family vacation. Property was spacious and clean and had everything we needed! Management was quick to respond when we had a problem and all

...

our concerns were resolved immediately. Would highly recommend Ocean Blue for any family vacation!

read more
Melissa Strohl
11:48 02 Aug 22
Ocean Blue - Wow what a great place to spend the week. Large unit with 5 bedrooms where the whole family and friends could enjoy the beach. To top it

...

off 2 refrigerator and 2 dishwashers. Sure made it easy to relax.

read more
Thomas Penland
22:25 01 Aug 22
We had a great time! Property was as described. Location was fantastic. We would definitely rent from again!
My family and I had an amazing time at Oceanblue Penthouse 2. The penthouse accommodated my family, it was great and clean, and we'll maintained. The

...

only issue was parking. There wasn't enough parking spaces for my family members to utilize the parking garage at Oceanblue. We had to pay additional fee for 3 other vehicles (2 had parking next door at Sun and Sand hotel). One of my family drove a truck which had a trailer attached which enclosed a motorcycle. The hotel Sun and Sand couldn't provide parking for it, so my family member had to pay extra at a different location further from the penthouse. Therefore, outside of the parking issue we had a great week.

read more
Tasha Carter
01:12 31 Jul 22
This is a very beautiful place and we had such a great time! Pools are really nice too! We also ate at the house Restaurant and it was pretty good as

...

well.There was a couple things pertaining our condo that I wasn't overly excited about.How electricity went out two times while we were there and the first time it was out for a few hours. That was a major inconvenience for us because everybody was Coming for dinner and we couldn't have our dinner plans because we didn't have electricity to cook. So we had to go out and spend money.Another thing was that the floors and carpets were absolutely disgusting. On the floor made our feet black no matter how many times we swept it it just must not have been mopped in a very very long time.The beds were also very uncomfortable. So we didn't get much sleep,Shower heads also sucked Especially when you had to work so hard to get the sand off from the beach! Showers took longer than usual because Showerheads didn't barely have any water pressure and we're old and outdated.Condo was so cute n decorated so nice tho. We really did have an amazing time and made a lot of good memories. And although there was a few minor inconveniences it really didn't put a damper on our stay besides the electricity issue.We were so close to the beach and it was also super convenient that there was a dollar store like three minutes from the condo!We would come back for sure!

read more
Brittany Veney
00:54 30 Jul 22
The Staff was very helpful and informative throughout our stay. The condo was very clean and spacious. Great location, quiet and relaxing and just a

...

few miles from the beach and several restaurants. The activity center was just a short walk from the condo. The kitchen could use a few additional amenities for cooking purposes.The Leviner Family enjoyed our stay at Club Villas!

read more
Terri Leviner
13:31 28 Jul 22
We had a great time. The place was very nice. We hope to stay at the same place next summer. The pool was very close and my grandkids love that.
Kristi Coggin
18:08 25 Jul 22
Great codo for the family, everything was great and comfortable we love Myrtle beach everything is near the condo
Evelia Martinez
17:47 25 Jul 22
We stayed in Tuscan ocean vista unit D. Everything was as described and we would stay again.
Jean Zahir
17:37 25 Jul 22
The condo was very roomy and had a great view of the green. The restaurant had excellent food! All the employees were very helpful!
Marcie Guthrie
01:50 22 Jul 22
Great friendly staff pool was clean and nice.
Camo Southern
06:03 21 Jul 22
The place (Ocean Blue) was fantastic, the ocean views were just breathless. the rooms very comfortable. The unit could have been a little cleaner

...

(found two stray socks, and some dirt under the furniture) nothing really dramatic. The parking spaces were designed for a midsize sedan not today's SUV, don't even think to park a pickup truck, parking & leaving were challenging. Serious complaint: The property is advertised as "Handicap Accessible", the building and our unit were accessible (ramp & elevator) but unit itself was not handicap friendly because it did not have assist rails by the toilet or step in shower causing problems for this wheelchair dependent person. Final comment: My family of 11 enjoyed our vacation at Ocean Blue, the room layouts allowed us to comfortably socialize or not if we wanted adults & children to be separated and balcony views were to die for.

read more
William Thompson
15:01 19 Jul 22
Unit 1101 was perfect for our family of 10. The five bedrooms and four bathrooms made it super convenient for everyone. The unit was huge and had two

...

ovens, two dishwashers and two refrigerators. The washer and dryer were nice, especially because they weren't in the kitchen and they were regular size (not stacked). Plenty of TV's for everyone however the TV in the two queen bedroom did not have any sound. The only other negative was that the carpet was stained all over. It could definitely stand a good cleaning or even ripped up. Other than that, everything else was good! 👍👍Thank you!Dawn Blank

read more
Dawn Blank
19:38 18 Jul 22
The booking options were great and it was easy to navigate the booking website. The rental company provides amazing contract throughout the entire

...

process. I highly recommend Village at the Glens.

read more
sherry donohue
18:12 18 Jul 22
Easy process and good communications. Thanks for making our vacation easy!
We stayed at Ocean Blue 301 and everything was great. The unit was very clean and had a lot of things for the beach. Parking is on the same floor as

...

the unit which made things easy for loading and unloading. The indoor pool was pretty cold but that didn't stop the kids. If we come back to Myrtle Beach we will definitely consider staying here again.

read more
Alecia Hill
21:22 15 Jul 22
Great place to stay very quiet and peaceful.
Handsome Chips
21:37 13 Jul 22
Place was perfect distance for the beach. TV remote didn't work as well as it should have but made the best of it.
Esmeralda Rojas
21:06 13 Jul 22
Place was a little smaller than expected, but still very comfortable, ceiling fans in every room was a plus. Well equipped kitchen, with the beach a

...

daily 1.5 miles away. We enjoyed the screened.in porch during the evening hours. Very relaxed and friendly neighborhood. You will enjoy your stay here. My family and I had a great stay.

read more
Michael Green
21:13 11 Jul 22
Great location just needs to be updated.
Elliott Arnold
21:00 11 Jul 22
We had a condo in Royal Poste, it was perfect with 2 beds, 2 baths! Very clean and cozy. We especially enjoyed our morning coffee on the screened

...

porch!We only made it to the activity center to sit at the pool for a few hours and enjoyed a couple of cocktails. Excellent service at the bar.

read more
karen Vincolo baca
22:05 07 Jul 22
Very nice place. Family of 5 and very comfortable staying there. There were more than enough kitchen supplies to cook. Location was perfect..very

...

close to the beach, Calabash and South Carolina. We used the indoor pool one day because it was raining. It was on the small side as far as in-ground pools go but we still gad fun. We would definitely recommend it!

read more
Leslie Chew
23:06 05 Jul 22
Great place to stay and golf. Will definitely return, great rate! Isn't the masters but the courses are in great shape and very fun! Greens rolled

...

very well!

read more
BeanChop S
19:28 05 Jul 22
Great location for the beach. Unit was clean, but the sofa had seen better days! If you prefer a full size towel when bathing, bring your own! Staff

...

at check-in was not friendly nor was she knowledgeable about things to do in the area. Overall everything was good.

read more
Lori Resendiz
19:15 05 Jul 22
Great place for a family get together. Very nice home with plenty of room. All four bedrooms had access to a bathroom. Nice screened in back

...

porch has view of small lake.enjoyed access to the Activity Center, which includes a indoor and outdoor pool. Stores and restaurants close. within walking distance or short car drive. Sunset beach is also just a short drive. Very nice beach and a hit with our grandkids.

read more
John Creer
19:09 05 Jul 22
The company was great! If you had any questions, you could just send a text. The keypads meant there was no picking up or returning keys.The unit

...

we rented (Myrtle Beach 303B) was spacious, but the kitchen lacked a lot of supplies. We still made the best of it tough. And enjoyed our week. The location was amazing. I was even able to walk to a dollar store to get a couple of extra coffee mugs (there were only 4 for a 6 bedroom unit) and a spatula. I almost bought a mop (none in the unit) but decided against it. I would probably rent here again, maybe just try a different unit to see if the kitchen is better stocked, and if the awesome large tables have lighting over them (for playing games). We're big cooks, so maybe the kitchen is fine for those who eat out a lot.

read more
Brenda Storm
17:58 27 Jun 22
We had a great stay at ocean Blue #401. We loved all the new balcony furniture...the chaise was comfy and there was plenty of great balcony seating.

...

And the view is fantastic! Easy access to the beach.Roomy inside and all new flooring...no carpet!

read more
judydan tillman
17:55 25 Jun 22
Absolutely beautiful. Can't say enough about this wonderful condo. Very very clean and comfortable! Amazing views. We will be back!!
Kelly Wojakowski
20:05 19 Jun 22
We could not have been happier with our stay at S Ocean Blvd!Upon first arriving the key code did not work and I texted the number that was

...

provided. They quickly sent maintenance over and took away the early check in charge since the process took a little time.They were very responsive and the place itself was nicer than the pictures even showed.Our group had plenty of space, it was clean, and exactly as shown.The very short walk across the street to the beach was perfect and my group of 12 had an absolute blast and plenty of space to do it in!

read more
Lacey Barnett
21:19 17 Jun 22
We had a 5 bedroom/4 bathroom condo. The living spaces and kitchen were huge. It exceeded our expectations. We had 6 kids and 6 adults and everyone

...

said it was their favorite vacation ever. We will definitely go back next year.

read more
Kelly Blevins
00:57 14 Jun 22
The condo was very nice and we had plenty of space. Kitchen was great with two refrigerators and two dishwashers. Lots of room for bringing your

...

own groceries.Parking was a bit of a nightmare, only two spots for a 5 bedroom condo. Spaces are very narrow and everyone else had to pay to park on the street.

read more
Sharon Horger
17:15 30 May 22
Accommodations were great. Would recommend and stay again.
Mike Sigler
18:41 27 May 22
Had a blast scenery was great rooms perfect for large group plenty of couches would love to book again next year. T. Dugan
Terrence Dugan
17:16 16 May 22
Clean and beautiful property. The beds were very comfortable.The rooms are nicely renovated and staff was super friendly! I would stay again. My

...

family enjoyed very much, especially being right on the beach!! Highly recommended

read more
The view is so gorgeous very peaceful and clean.
BreAnna Rashid
16:54 16 May 22
Love the property . Room had no problem AC blow cool . Everything was perfect 1 second from beach
Sabrina Poinsette
13:43 15 May 22
Very clean and off the beaten path so very quiet. Always like staying at the Glens.
Thomas Brown
18:33 06 May 22
My grandkids and I visited during spring break. Our home away from home was great. My only complaint would be is that the carpet could stand to be

...

replaced. I would recommend The Village at the Glens to my family and friends.

read more
GWENDOLYN ERVIN
07:33 29 Apr 22
great Location close to all kind of amenities. very clean condopool facility excellent
Great experience...would highly recommend
We were a group of 12 players and found the accommodation and golf a fantastic value for money package . All three condos had plenty of towels and

...

starter wash kits. We also enjoyed fine dining restaurants within 7 minute drive from the condo . We plan to return in 2023.

read more
Arlindo Brito
16:48 18 Apr 22
Nice place to stay. Unfortunately the golf course has been sold to build houses.
basil kerr
16:56 10 Apr 22
Perfect location. Very quiet and great place to stay for a golf trip.
Scott Cruse
01:26 03 Mar 22
Great location and very comfortable and clean. We stayed for a long weekend of golfing. Will return!
Matthew Cawley
15:31 23 Feb 22
Cute, well furnished, nicely equipped kitchen. It is an amazing find for the price. We would love to stay here again.
Amanda Durinick
20:15 10 Jan 22
Property is clean and quiet and management is the best. I had to extend a couple times and they quickly worked with me to accommodate my needs.
Angel Love
18:10 12 Nov 21
I LOVE this place. The units made my month long stay feel like home. The units(I stayed in two different units) The bed in the first unit was very

...

uncomfortable for my back. The second unit was Great! I will recommend your facility to all my friends and family.

read more
Melody Brantley
18:34 08 Nov 21
We booked this condo on a recent golf trip and were pleased with the accommodations. The location was perfect for us and easy to access. We were

...

left with plenty of towels, paper towels and trash bags for our three night stay. We will use this location again some day and also recommend to others.

read more
William Creasey
17:22 01 Nov 21
The room was very clean and everything was in order. When contacted the management responded immediately and took care of any issues we had.
Phil Casso
18:56 11 Oct 21
Was great vacation place a little ride to the beach about 15 min drive either way. Overall great experience
Danelle simpson
14:53 30 Sep 21
We had a great time visiting family & sightseeing. The condo was lovely & very clean. Some towels were provided & kitchen supplies were there. Super

...

nice & will visit there again.

read more
Nancy Rodgers
21:08 27 Sep 21
Great location. Great place. Perfect for a women's weekend. Management on top of any concerns.
Danielle Cruz
23:31 15 Sep 21
Since I am the owner, I think the place is great.
Edward Whalen
20:09 09 Sep 21
Condo was clean and well decorated. Easy to find and just a short walk from the pool. Great location to multiple beaches. Quiet and safe location

...

too. Comfortable beds.

read more
This place was exactly what we were looking for. No frills, just enough beds and bedrooms in a decent, safe area for us to crash after some long work

...

days in the area.

read more
Jim Detzler
17:00 23 Aug 21
The place was in a great area, close to several beaches, restaurants and attractions. I just wished that who ever cleans the place do a better job.
Crystal Corey
18:55 18 Aug 21
Nice accommodations and close to many golf courses. Facilities were clean in good location.
Jeff Daugherty
21:34 19 Apr 21
Very clean, roomy bedrooms, overall great experience
Tony Budinsky
15:35 16 Apr 21
Our room was so like home and all the decor gave you that relaxed feeling. The staff was professional and treated us like family. Saturday was a wet

...

day but we played Golf and had fun. I hope the maples course gets the help it deserves it's a great challenge to Play I love the layout . The Byrd and Jones was awesome, The wind made it hard to pick club selection but we shot in the 70s which was really great. Thank you again for everything our visit will be a time to remember.

read more
This was a beautiful peaceful space to vacation. I found a hideaway on the back screened in porch overlooking the trees and water. So serene. It

...

was spacious and the family had time to go away to their rooms and think. It was a little dated but it gave it a sweet kind of charm. Will definitely consider again

read more
India Wilkins
15:36 12 Apr 21
I love the fact that they were very responsive to my text messages and when I got there with my other 6 guest that it was so breathtaking and clean

...

and was everything that the condo had listed. Our Girls Trip was Amazing and we will be back at this facility for any future engagements.

read more
Christina Crawford
20:10 11 Apr 21
We loved the stay! Clean and spacious juat aa described! Customer service was prompt Ns professional answering questions! Will definitely use this

...

service again!

read more
Mz Pittman
19:27 11 Apr 21
This was my first Airbnb with family. And from Beginning to end they walked me thru everything. The house was beautiful and very spacious. And we

...

really enjoyed our stay. They did not want to leave. Lol

read more
Laticia Barnette
15:35 10 Apr 21
We had a great experience staying at ocean blue resort in Myrtle Beach in Penthouse 2. The unit was much better than we anticipated, was clean and

...

nicely decorated. We'll be back!

read more
Shannon Schmidt
19:24 09 Apr 21
Unit was clean and as advertised. Had issue with heat not fully working first evening, staff was very accommodating and relocated us immediately to

...

an even nicer property. Instructions at check in and check out were easy to follow. A very nice 4 night stay experience.

read more
Leo Sbardella
17:04 08 Apr 21
Very relaxing and comfortable. Love coming here to this unit everytime I can. It is an awesome place at the beach! The owners are exceptional!
Becky Hutchens
15:34 07 Apr 21
The right spot for fun and sun!Our stay in this 5 BR oceanfront condo was very pleasant and comfortable. Check in process was easy and the

...

management was very responsive.

read more
Gaines Tia
15:46 04 Apr 21
The stay was excellent!!! The suite was REALLY NICE. THE PICTURES ON THE SITE DO NOT SHOW HOW NICE IT IS IN PERSON!!!! It exceeded my expectations.
shasette daniels
15:36 04 Apr 21
Came to Myrtle beach for my bachelor trip and had a great time. This place easily sleeps the 16 that it states. We had a group of 13 and everyone had

...

their own bed. The building is a 3 minute walk from the beach and was exactly what we were looking for.They responded well to our problems. We had problems with the heat on the first floor and gave them a call and it was fixed within 2 hrs. Great place for a family or bachelor/bachelorette trips!!

read more
Pernell Whittaker
15:34 04 Apr 21
The house was amazing and clean. Just the right size and so close to the beach. We loved it and will totally be back
megan moore
15:32 03 Apr 21
Our property was very nice. It was clean. We had plenty of towels and linens. Lots of space for our family. The kitchen was well stocked with the

...

basic utensils, cookware etc. The location was wonderful being only one block from the beach. The on-site pool was well kept. The property management sent several texts to see if our stay was satisfactory. I felt had we needed anything, our needs would have been promptly met. We will definitely stay at this location again in the future.

read more
Tracey Shumate
15:38 02 Apr 21
Very nice Airbnb had only one issues the neighbor next door 101 was very rude. Neighbors to the right was very welcoming other then that I honestly

...

can say we really enjoyed our stay..Thanks for having us

read more
Marlena Green
18:31 30 Mar 21
Best price I could find for our Myrtle beach visit.. and the lady who helped us check in early was very appreciated!
Just stayed here for a girls' vacation and it was more than I could ask for! The location was super close to the beach, but I took full advantage of

...

the pool as well. Overall very neat and clean accommodations.

read more
Karelys Parada
21:08 23 Mar 21
Todd Adamski
11:29 28 Mar 23
Accommodations were updated and clean. Great location and company provided useful information via text messages of the area. Would definitely stay

...

here again.

read more
Daniel Fitzgerald
23:44 27 Mar 23
Great location nice people on staff very friendly. Indoor pool and Hot Tub need a lot of work and care, our unit 23A could use new couch and love

...

seat other than that great stay

read more
Sam Heckle
22:59 27 Mar 23
Beautiful condo with every convenience we could ask for! Impeccably clean, comfortable, and spacious. Check in/office team we're quickly responsive

...

and very helpful.Close to the most beautiful beach, and we also used the super-clean on-site pool and ate at House's place twice. So good.Booking again for our next vacation!

read more
Chris Urbaniak
21:38 27 Mar 23
The process was smooth, wish the emails and text prior to arrival were accurate. Those say you must check in at the community room but following

...

email response say that we don't have to do that. Plus the emails and text stated they would send the access code 1-3 but when asked the people at the community room it was 1-4a-Nice clean rooms - could use a little spackle and paint - would rent again

read more
Adrian Edwards
20:46 22 Mar 23
Our golf group had an excellent time! We have used this place before and will again!
Our brands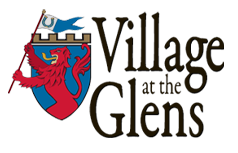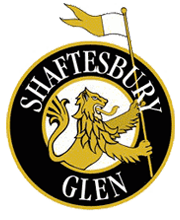 Offering large vacation rentals in South Carolina and North Carolina.
mbvacationhomerentals.com
Golf resort with 1 to 4 bedroom rentals located in Sunset Beach, NC.
seatrailvillas.com
Golf condos with 1 to 4 bedroom condos located in Little River, SC.
villageattheglens.com
Golf villas with 1 to 4 bedroom rentals located in Conway, SC.
shaftesburysuites.com