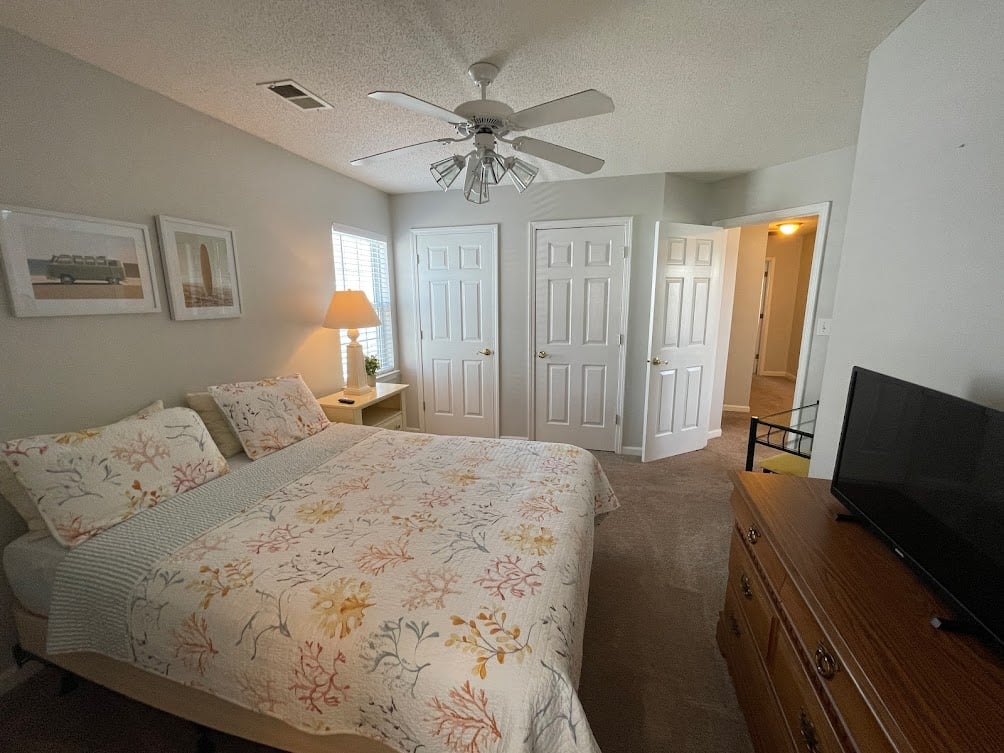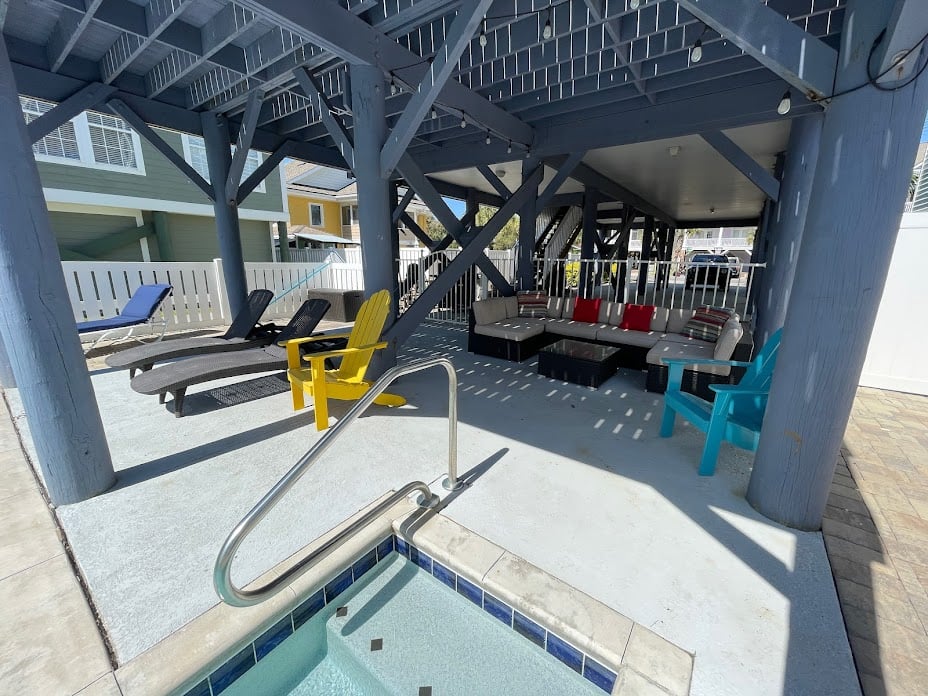 Description
Vacation memories that last a life time are created at The Fish Bowl! Located just across quiet Seaside Drive in Surfside Beach, you get almost-oceanfront accommodations at a second row price. Spend your days on the beach or around the pool. The Fish Bowl has it all! Enjoy relaxing on your sundeck or covered porch. This 5 bedroom home has 4 1/2 baths and comfortably accommodates 12. The Fish Bowl is small dog friendly therefore prime weeks go quickly. Book your family's beach getaway today!
5 Bedrooms: 4 up and 1 down.
4 Baths: 3 up and 1 down.
Beds: 1 king, 2 queens, 2 doubles up; 1 king down.
Covered porch and sundeck. Outside shower. WIFI. HBO/Showtime/Golf Channel. Approximate square footage 2200. Only 40 yards to the beach across Seaside Drive. House is not direct ocean front. Easy beach access on both sides of house. Great ocean views! Gas and charcoal grills. Private pool, 20 X 13, (heated 3/1-5/30 and 9/1-11/1 if air temp is not below 55F).
Availability
Availability
Room Details
| Room | Beds | Baths | Comments |
| --- | --- | --- | --- |
| Bedroom 1 - Downstairs Street Side | King | | |
| Bedroom 2 - Upstairs | King | | |
| Bedroom 3 - Upstairs | Double (2) | | |
| Bedroom 4 - Upstairs | Queen | | |
| Bedroom 5 - Upstairs | Queen | | |
---