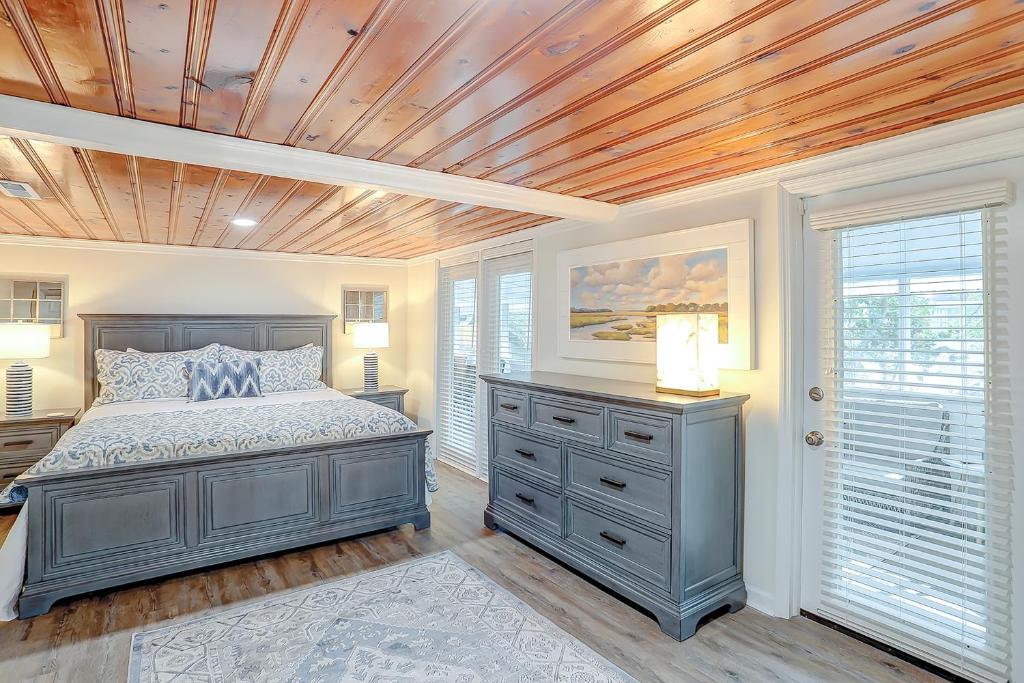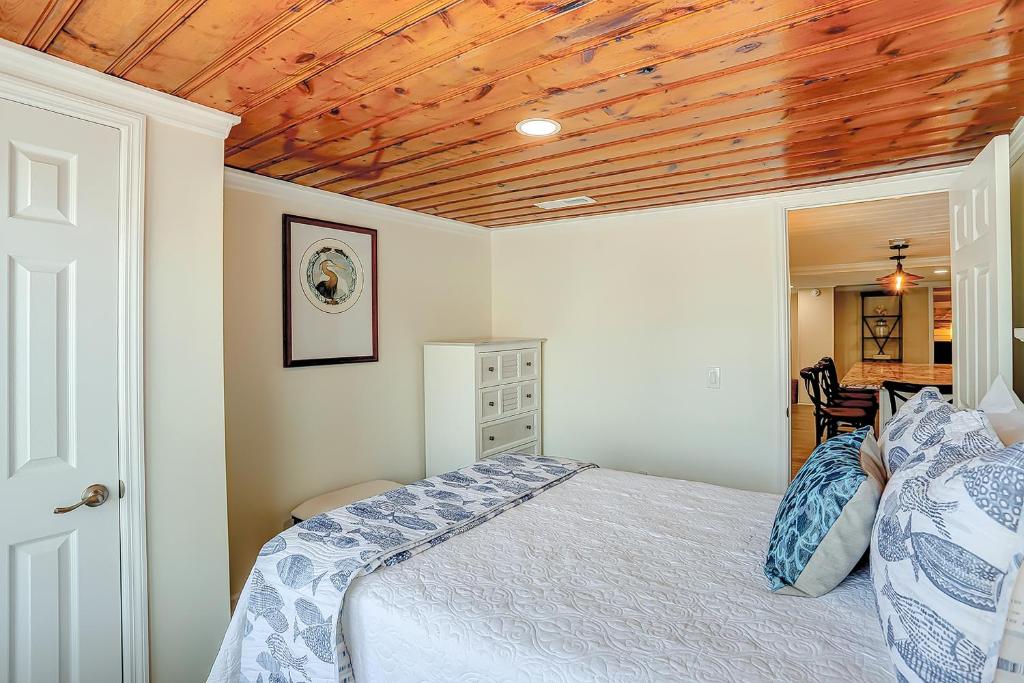 Description
Splendid updated home near the beach with balcony, grill, streaming, AC, lawn.
If you are looking for a unique, family-friendly home away from home for your next getaway, you have found it! This upstairs retreat used to be the 'old general store' in Murrells Inlet and has been updated to provide you with the perfect home for your trip to Murrells Inlet, SC. The Clubhouse is located in the heart of Murrells Inlet, a short distance from the famous Murrells Inlet Marshwalk. Murrells Inlet public boat ramp is located one mile north, and Wacca Wache Marina, which has access to the Waccamaw River, is located 2.7 miles west. Beach access is provided in Huntington State Park, located two miles south of The Clubhouse. Other fantastic attractions include Brookgreen Gardens, The Pier At Garden City, and Hudson's Surfside Flea Market.
The home has a spacious wrap-around balcony with a TV area with comfy seating and a smart TV, an outdoor dining area, a refrigerator, an ice maker machine, and a sink. Inside, this air-conditioned abode offers an open floor plan that seamlessly combines all living spaces into one gathering space. The living area invites you to relax and create everlasting memories with your loved ones - plan your next adventures, play board games, or stream a favorite series on the smart TV with cable and streaming services. The kitchen has been updated with quality cooking items and has all the appliances needed to prepare tasty homemade snacks and full-course meals for the group. Inside one of the bathrooms is a washer/dryer for your laundry needs.
No pets are allowed at this vacation rental.
Parking notes: There is free parking for 6 vehicles.
Check in time is between 4 PM and 6 PM. We make every effort to have your property available at 4 PM on arrival day, but circumstances occur where check-in time maybe later. We cannot guarantee a 4 PM check-in time.
No Pets
No Smoking in unit. There is a $500.00 deep cleaning fee for any unit that is smoked in.
No groups under age of 25
No House Parties
No Motorcycles
No Trailers
No Golf Carts
You must be 25 to rent our properties.
Cancellation and Refund Policy: Cancellation and Refund Policy: A sixty (60) day written email notice sent to customersupport@mbvacationhomerentals.com is required for all cancellations. We do not accept verbal cancellations. The request must be in writing. ALL cancellations will be subject to a $150 cancellation fee. If the written cancellation request is received more than thirty (30) days prior to the scheduled arrival date AND ALP is able to re-rent the Unit for the same amount of money, all monies paid will be returned EXCEPT (LESS) the $150 dollar cancellation fee, Security Waiver, and the booking fee. Once you cancel your reservation the property will be available for rentals. ALP reserves the right to discount the nightly rate to re-rent the property. If the property is re-rented for a lesser rate all monies will be returned EXCEPT (LESS) the $150 dollar cancellation fee, Security Waiver, booking fee, and difference in rental price. Cancellation requests or changes to a reservation made within 30 days of scheduled arrival will forfeit all monies paid. ALP strongly suggests purchasing travel insurance
When making a reservation, you must be 25 to rent with us. We do not rent to locals.
Airbnb guests must sign an Affordable Large Properties rental agreement and also submit a copy of their Drivers License to Affordable Large Properties. Also, the renter must be 25 years of age or older. Affordable Large Properties will cancel the reservation if you are under the age of 25 and or a local.
Availability
Availability
Room Details
| Room | Beds | Baths | Comments |
| --- | --- | --- | --- |
| Bedroom 1 | King | | King |
| Bedroom 2 | Queen | | Queen |
| Bedroom 3 | Full Bed | | Full |
| Bedroom 4 | Full Bed | | Full |
| Bedroom 5 | Full Bed | | Full |
---