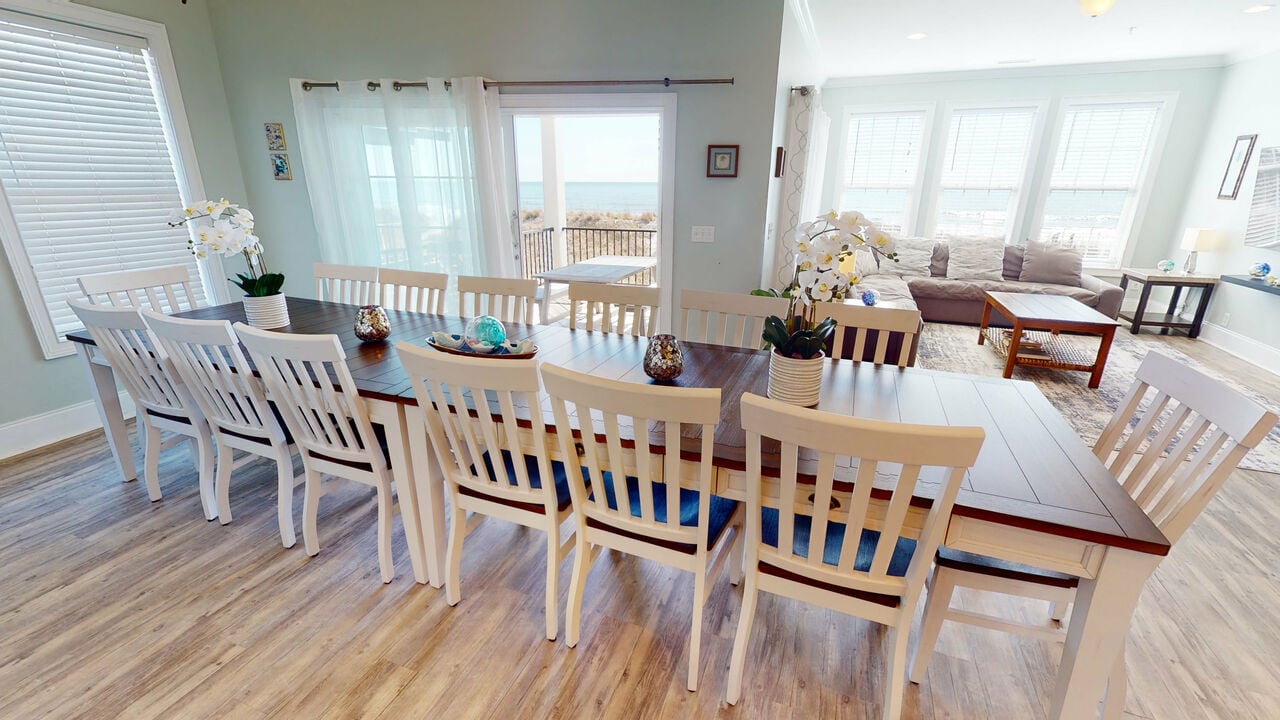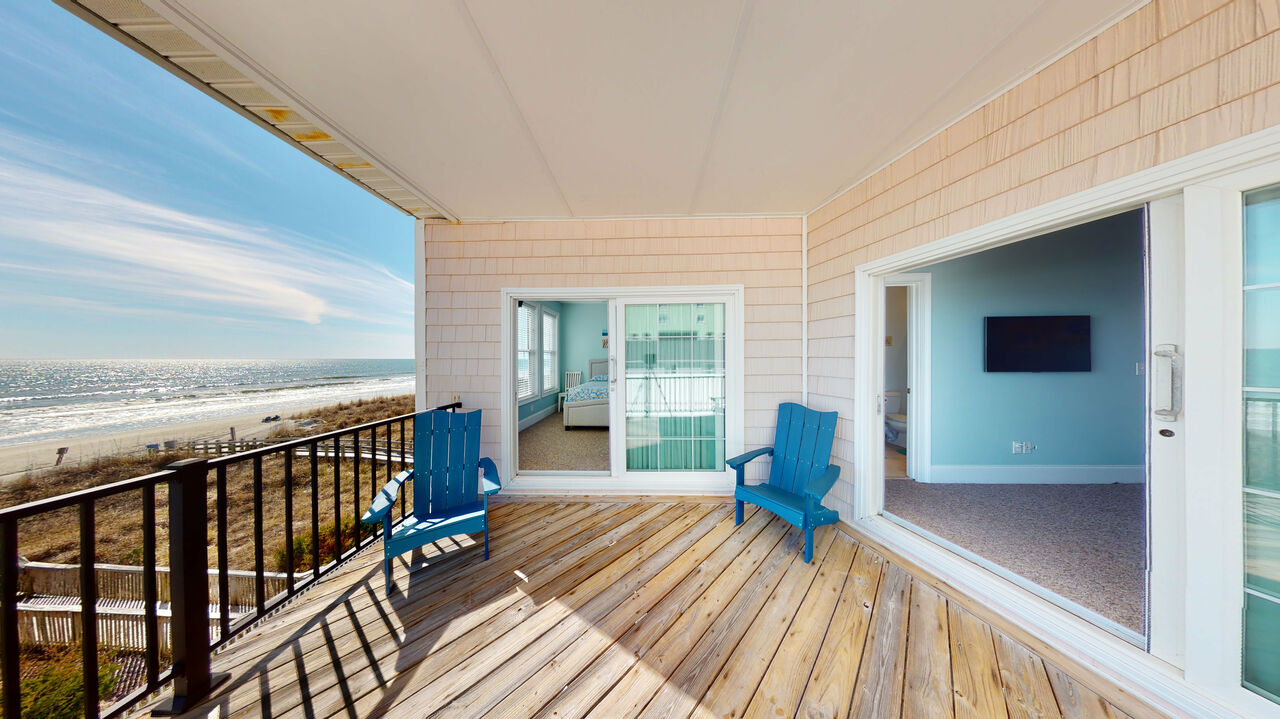 Description
If you are planning a North Myrtle Beach vacation for a large family, look no further!
You will not find a more outstanding North Myrtle Beach rental than this North Myrtle Beach duplex. An eight bedroom, eight bath North Myrtle Beach rental that is right on the beach, this North Myrtle Beach duplex offers plenty of space for your friends and family members. Everyone will have their privacy, but will also find plenty of space to gather together in the large kitchen, dining area and living room of this North Myrtle Beach duplex.
There are three oceanfront balconies where you can play cards, read, or just relax in a lounge chair and watch the beautiful South Carolina sunrise over the beach. The amenities offered by this North Myrtle Beach house are outstanding!
Condo Features:
Elevator

High Speed Internet Access

Washer and dryer in unit

Game room with a pool table.
In addition to being right on the beach, this North Myrtle Beach rental also shares an oceanfront pool with Margarita Villas B, meaning you have plenty of options when you want to spend time in the warm South Carolina sunshine.
Located in the Cherry Grove section of North Myrtle Beach, this North Myrtle Beach house is convenient to all of the popular North Myrtle Beach attractions. Numerous championship golf courses are nearby, as are 1,500 restaurants, unlimited shopping and plenty of live entertainment and family-friendly amusements like.
Reserve this North Myrtle Beach duplex for your North Myrtle Beach vacation and make memories that will last a lifetime!
** Check In time is between 4 PM and 6 PM. We make every attempt to have your property available at 4 PM on arrival day, but circumstances occur where check in time may be later. We do not guarantee a 4 PM check in time.
When making a reservation, you must be 25 to rent with us. We do not rent to locals.
Airbnb guests must sign an Affordable Large Properties rental agreement and also submit a copy of their Drivers License to Affordable Large Properties. Affordable Large Properties will cancel the reservation if you are under the age of 25 and or a local.
Amenities
Game room with Pool Table
Less Than 150 yards to beach
Show All
Availability
Availability
Virtual Tour
Room Details
| Room | Beds | Baths | Comments |
| --- | --- | --- | --- |
| Bedroom 1 | King | | King |
| Bedroom 2 | Queen | | |
| Bedroom 3 | Queen | | 1 Queen Bed 2nd Floor Streetside |
| Bedroom 4 | Queen | | 1 Queen Bed 2nd Floor Streetside |
| Bedroom 5 | Queen | | 1 Queen Bed 2nd Floor Streetside |
| Bedroom 6 | Queen | | 1 Queen Bed 2nd Floor Streetside |
| Bedroom 7 | Queen | | 1 Queen Bed 2nd Floor Streetside |
| Bedroom 8 | Bunk Bed Double and Single (3) | | 3 Bunk Beds 2nd Floor Oceanfront |
---